Viewing Course Logs
Moodle keeps very detailed logs of user activity in the system. Faculty can use this information to help confirm learner activity inside a course as well as track patterns of interaction with learning materials.
Course logs
Tap or click the gear in the top right corner of your course and tap 'More'.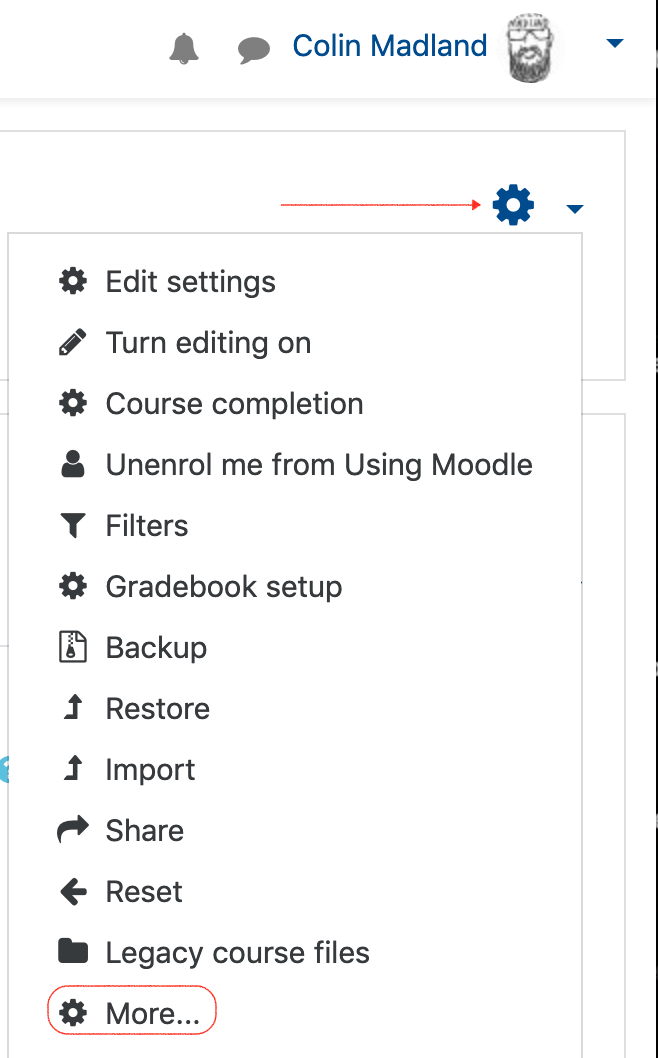 Tap 'Logs'.
Apply filters.
You are able to filter by participant name, date, activity and others. We recommend that you start with a broader search with fewer filters and narrow your search from there.
Optional: download the data in CSV format.
At the bottom of each page of entries is an option to download the data as a CSV or MS Excel file. If you choose to do this, you must ensure that the file is stored on a secure drive as it contains private information.
Activity reports
You may also want to get an overview of all activity in the class.
Click 'Activity report' on the course administration page.
Filter accordingly.